Gravity Defying Collection
For over 40 years Philippe Medawar has been amazing clients with inventive gem-setting styles that truly seem to defy the law of gravity. Metal choice, finger size, and the precise dimensions of the gemstones are all factors that Philippe Medawar must carefully consider when carving floating and bezel-set mountings. Rings, earrings, bracelets and necklaces display more scintillating sparkle and fire than their prong-set counterparts, since more of the gemstone's facets are exposed to light.
Philippe Medawar was inspired to design The Gravity Defying Collection when his eldest child was cut on a family member's ring when only 24 hours old.
Read MoreRead Less
That unfortunate event birthed a jewelry collection that, by design, best showcases gemstones in setting styles that are uncommonly beautiful, comfortable and also safe for the wearer.
The jewelry from this collection features smooth, streamlined designs without sharp edges or rough prongs to catch on apparel or the people you care for. Many lovers of this collection are healthcare professionals who pull latex gloves on and off all day, mother's with young children and others with active lifestyles. The Gravity Defying Collection is a collective masterpiece from the heart of Philippe Medawar to you and your family.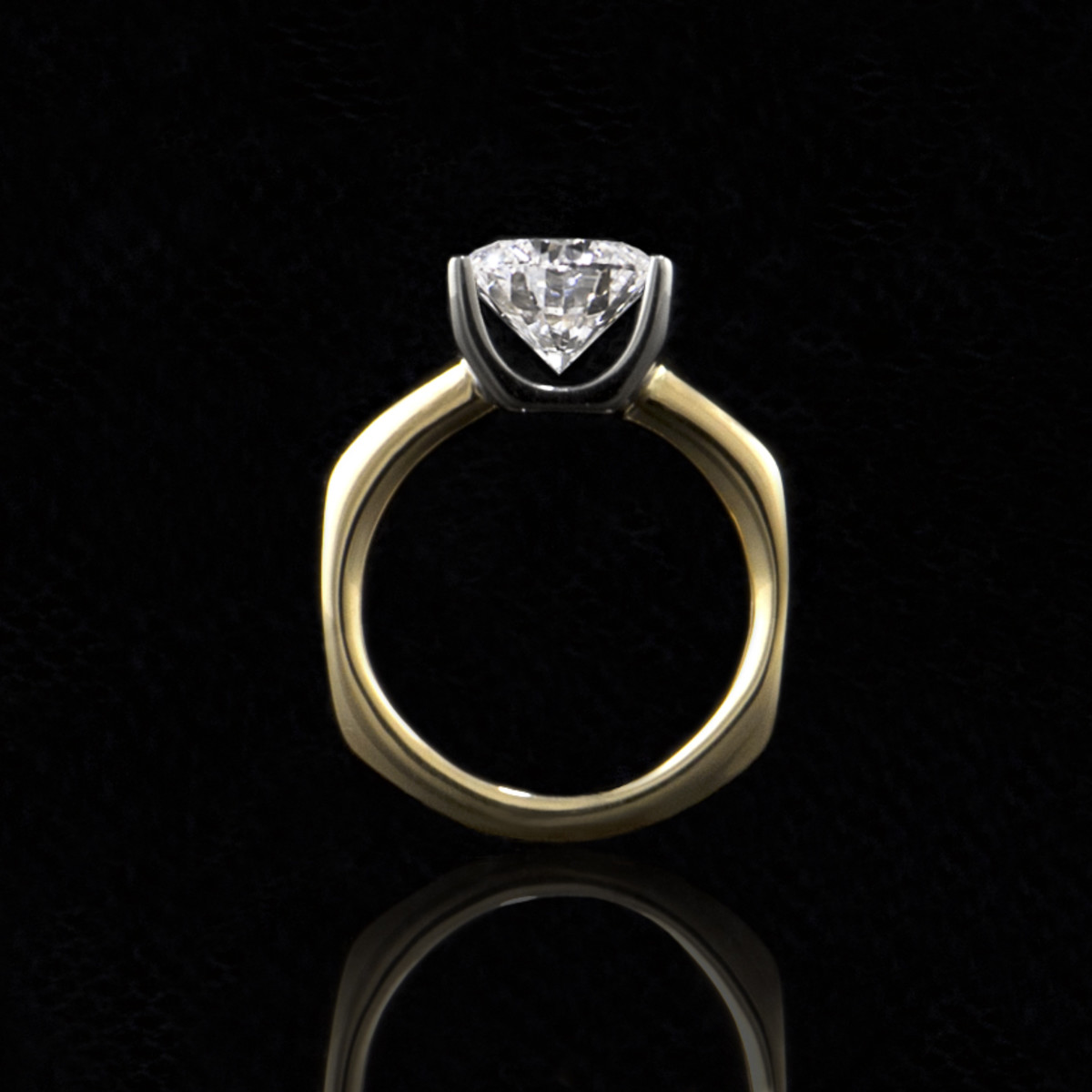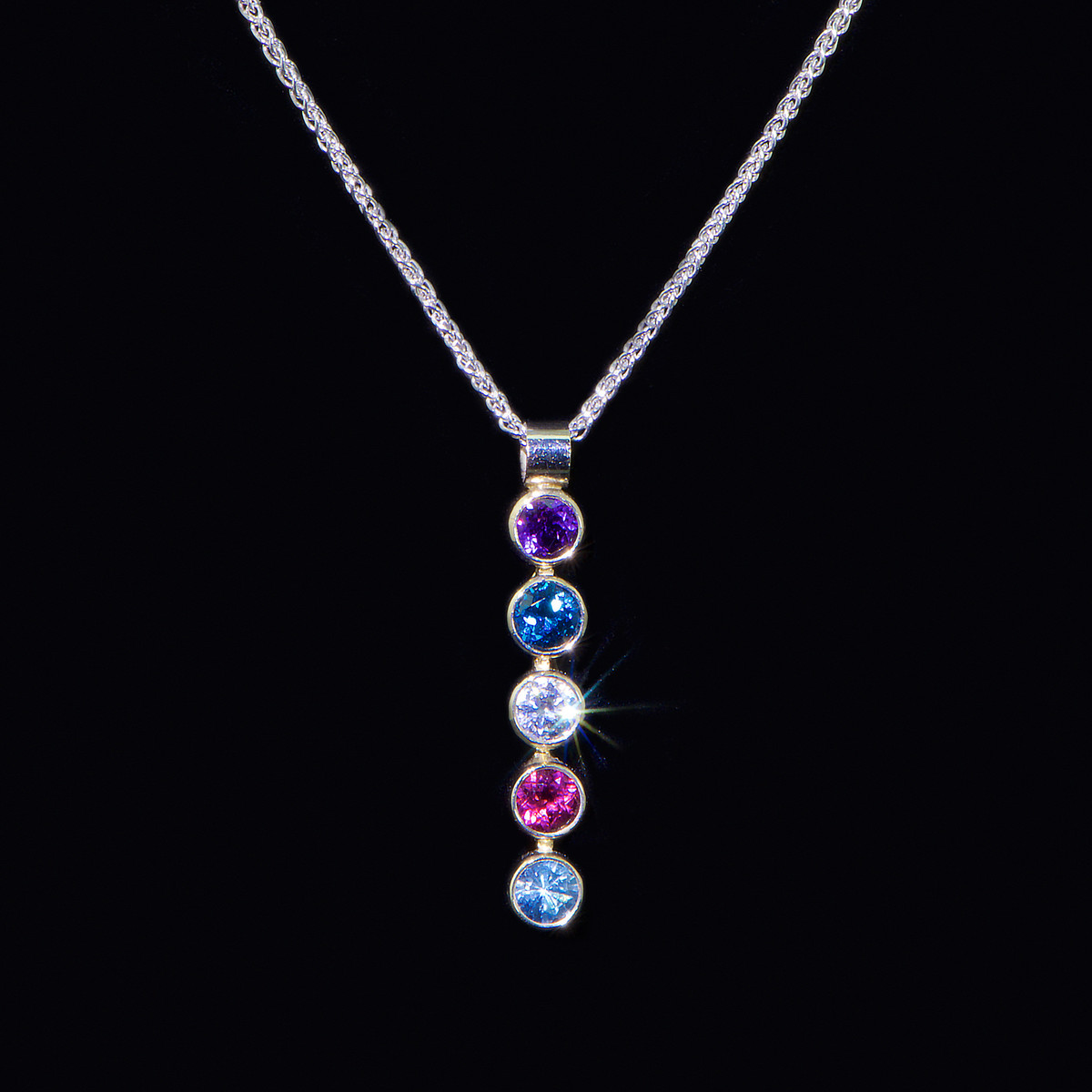 Mother's Collection
Philippe Medawar honors all those devoted to the care of children and family with the lovingly designed Mother's Collection that symbolizes the gift of life. This custom jewelry collection emphasizes soft curves, smooth edges and sparkling colored gemstones celebrating a rainbow of precious family members and those who love them. Clients may choose from necklaces, earrings, bracelets or rings that showcase individual birthstones from an array of loose gemstones in the Philippe Medawar vault. Each commissioned piece is uniquely designed and hand-crafted by Philippe Medawar at his in-house atelier in Grand Rapids, Michigan. Whether caring for an infant, a lonely neighbor or one's elderly parents, Philippe Medawar created this collection to say thank you – your work is not in vain – caring for God's children, of all ages, has eternal value.
Spectral Colors Collection
It's a grey Michigan day so you reach for a bright yellow sweater or necktie – Philippe Medawar agrees – we all need color! Gazing upon particular colors changes one's outlook and also complements your individual style. Historically, famous monarchs had trademark jewelry items that were synonymous with their reign. Just so, we all reach for those adornments whose colors lift our mood or complement our eyes, complexion or apparel. The Spectral Colors Collection of jewelry is a gift from Philippe Medawar that celebrates a plethora of gemstone species and varieties in an explosion of colors. Always at the forefront of fashion trends, while also providing the classics, Philippe Medawar clients may choose from handpicked colored gemstones...
Read MoreRead Less
...many of which are one-of-a-kind carved wonders by gifted lapidary artisans.
Philippe Medawar often receives inspiration from the gems themselves and thoughtfully sets them in hand-carved gold or platinum settings designed to animate the stone's spectral colors and facets. Whatever the occasion, the mood, or the condition of the sky, wearing jewelry from Philippe Medawar Spectral Colors Collection will invariably make the day sunnier!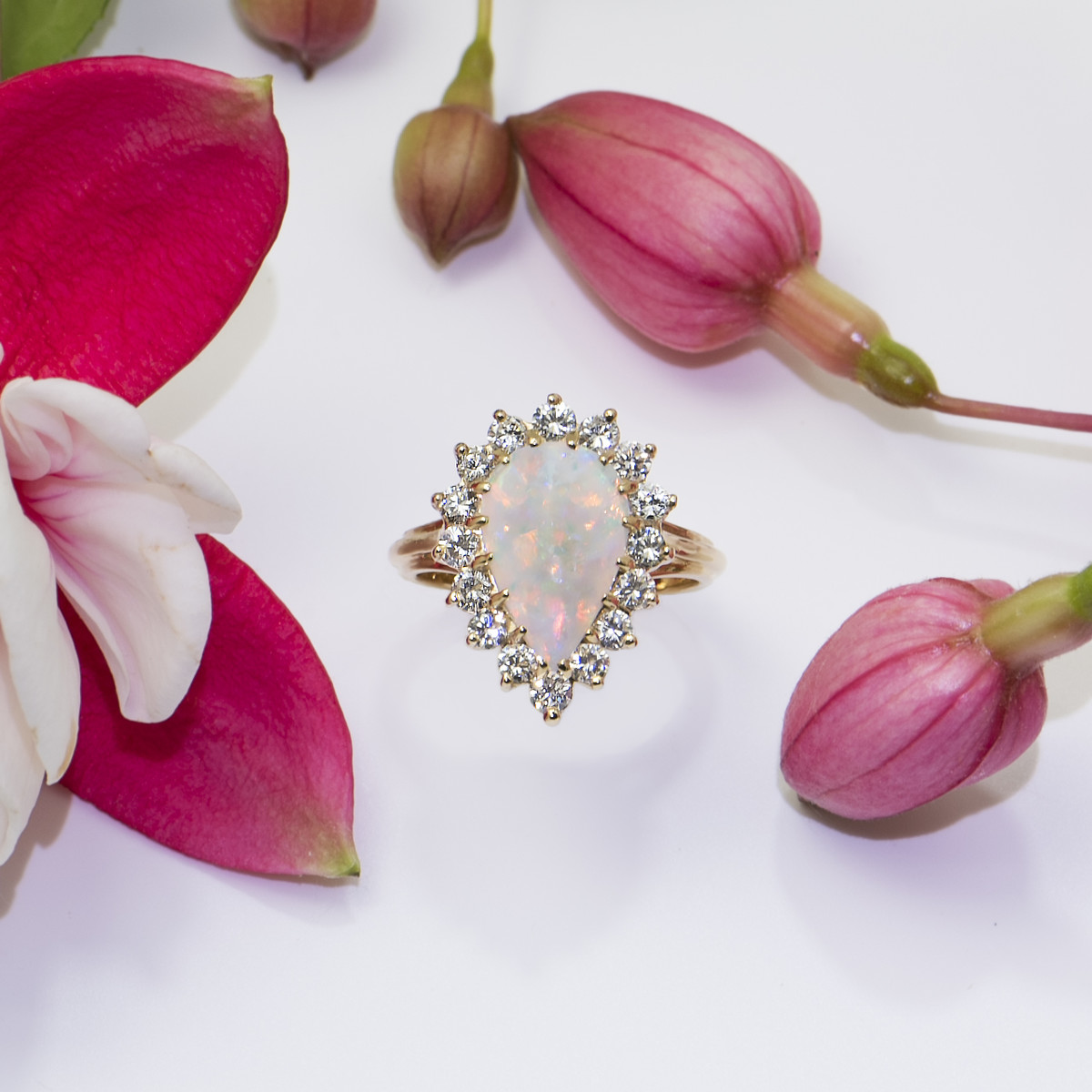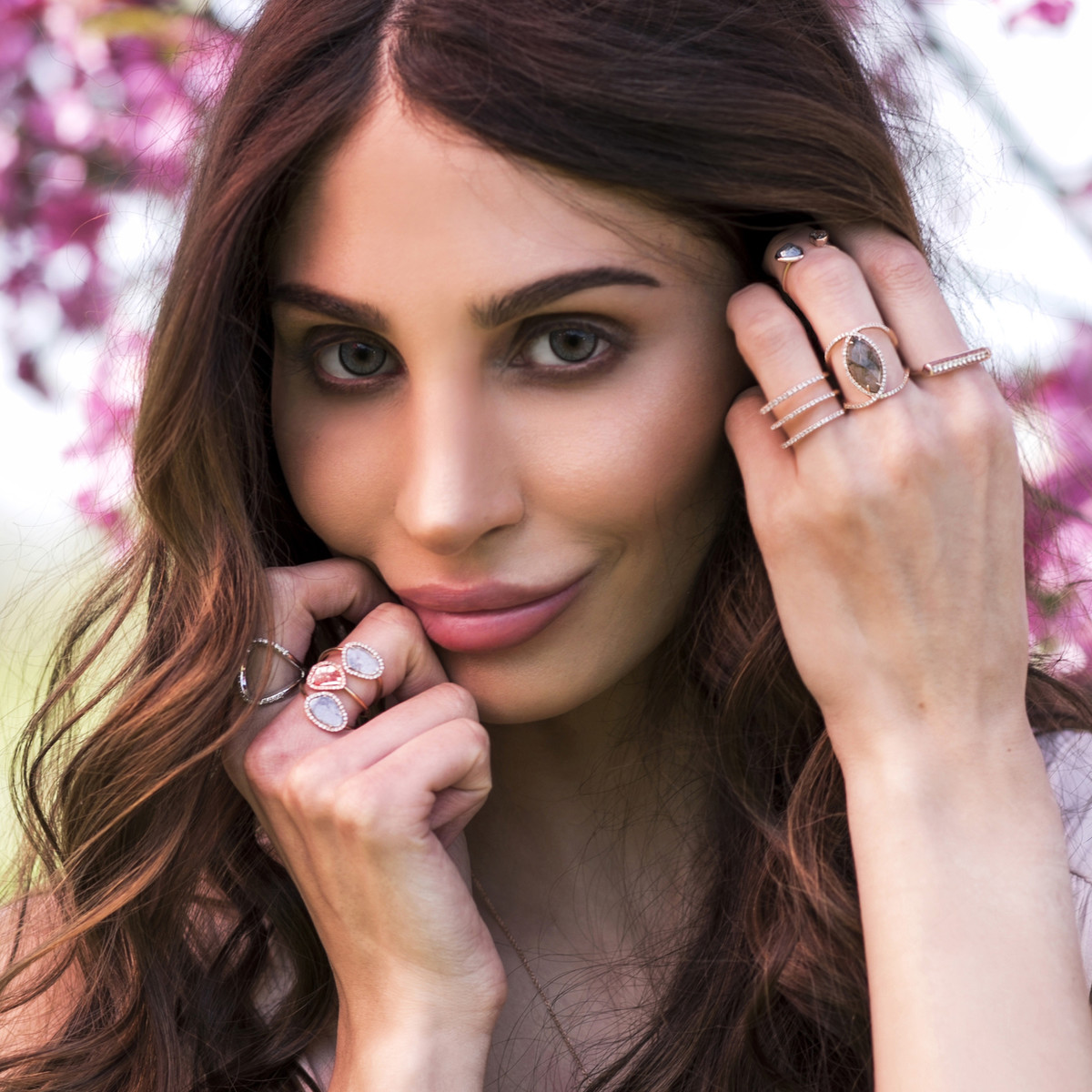 Journeé/Lifestyle Collection
As quickly as the clouds drift by on a breezy, summer day, so does life. Age teaches many things and among the lessons is the wisdom to not wait to enjoy the everyday gifts that life brings. Whether your life encompasses a 9-5 job, raising children or retirement, every day is worth celebrating with the Philippe Medawar Journeé/Lifestyle Collection of jewelry. An easy to wear collection designed with active lifestyles in mind, this collection will take you from office to the golf course with ease. The dedicated staff at Philippe Medawar advises clients to consider profession, hobbies and preferences when choosing fine jewelry. Whether you are gardening, shopping with friends or cruising from the marina in Holland to lunch in Saugatuck, Philippe Medawar's Journeé/Lifestyle Collection will complement your journey in style.
Soirée/Cocktail Collection
Certain events are more enjoyable by candlelight and much more enjoyable when your jewelry is as sparkling as the stars! Philippe Medawar's Soirée/Cocktail Collection is designed with those special events in mind. Attending fund-raisers, enjoying dinner with old friends, cozying up by the fire after the children are tucked in bed, are all diamond worthy! The Soirée/Cocktail Collection is a stunning compilation of jewelry designed to make you glitter in the evening. Whether you're a symphony, ballet or theatre aficionado, the event will be extra special when wearing Philippe Medawar jewelry that evokes cherished memories with each wearing. Philippe Medawar's Soirée/Cocktail Collection celebrates the laughter of family and friends, the evening wedding reception, the Christmas Eve candlelight service, or any twilight event, by adorning you with sparkle to rival the night sky.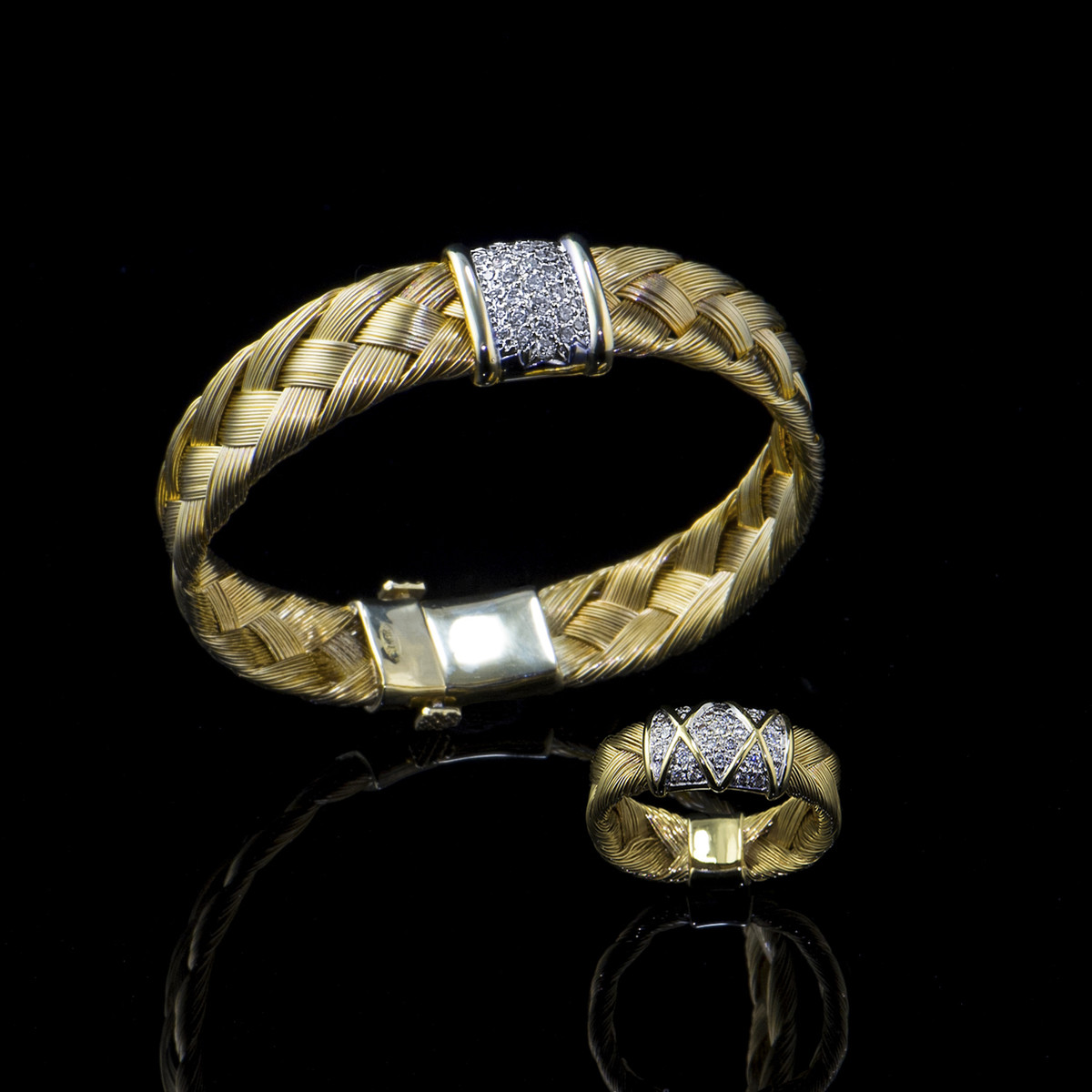 "The custom designed ring that you created for me is a beautiful expression of your generosity, kindness, love and personal care. Your artistry is a true God given gift and I'm so grateful to be wearing one of your originals! I absolutely LOVE my ring! Thanks again!"
"OH MY GOSH! HOLY STUNNING, BEYOND WORDS, DIAMOND RING!! Philippe, you have no idea what it meant to us to have that ring on our wedding day. I did not see it until our ceremony, until our minister asked, "what do you give as a symbol of your love?" I almost fainted; and so did our photographer LOL! This ring is truly, the most stunning and beautiful diamond ring I've EVER laid eyes on. Words cannot express my appreciation to you for one, taking this project on just 2 weeks before the big day, and two, that it turned out to be something BEYOND my wildest dreams and expectations!!! I cannot stop smiling when I look at it! I cannot believe that I have a ring like this on MY finger! Please also give my thanks to your beautiful wife. The diamonds in the band are just perfect! I am in love and have appreciation for your talent, time and hard word to make this happen."
"I wanted to surprise my wife for our 20th wedding anniversary with a custom designed ring that said, "I value you; you are precious to me; you are unique, creative and beautiful" to my wife. My wife's existing wedding ring already featured high-quality diamonds (purchased in the Caribbean) that we loved, but the design was uninspired-- typical retail jewelry. Philippe Medawar started with our existing ring, retaining its best diamonds and adding more of his own, and designed a one of a kind masterpiece (just as unique as my wife and nearly as beautiful). The finished custom-designed ring is flawless-- an absolute treasure. It is asymmetrical and unconventional, yet perfectly balanced. The stones float in the setting in a way that maximizes light and brilliance. I have no idea how Philippe accomplished this feat; it looks impossibly delicate, yet is sturdy and secure for every day wear. And Philippe's attention to detail is unrivaled. He designed the ring in such a way that every diamond is exposed to maximum light, and yet the setting is entirely smooth with no edges that will catch on clothing or risk jarring loose a stone. I cannot tell you how many breathless compliments my wife has received on this ring. I've never seen its equal.
Some visitors may stop in at Philippe's store in Cascade, MI, expecting to find a typical inventory of retail jewelry and to speak with a salesperson. Instead, in Philippe, you've found the rarest of gems -- a true craftsman, master jeweler and watchmaker who creates one of a kind works of art. And to top it off, Philippe is honest, trustworthy and generous with his clients. His work is amazing, and he consistently delights clients who he designs for.
When you want to commemorate a milestone with a gift that is truly unique and special, you should strongly consider meeting with Philippe Medawar to design a work of wearable art. He's the best."
"I brought my grandmother's engagement ring in. The ring was missing the setting and the stone also worn very thin. Mr. Medawar added my grandmother's birthstone which is a yellow citrine and my birthstone on each side which is diamond. I saw my ring and couldn't stop shaking it is so beautiful because he added my birthstone on each side of my grandmother's stone. Thank you for the wonderful creation you made for me. I will cherish my ring forever."
"The custom settings with the floating gem stones are by far the most beautiful settings I have ever seen, and there are no prongs to bend... so my wife never loses the diamond! Incredible selection of the most beautiful fine jewelry I've never seen, anywhere! I will go NO PLACE ELSE! From beautiful to exquisite, it's all under one roof."