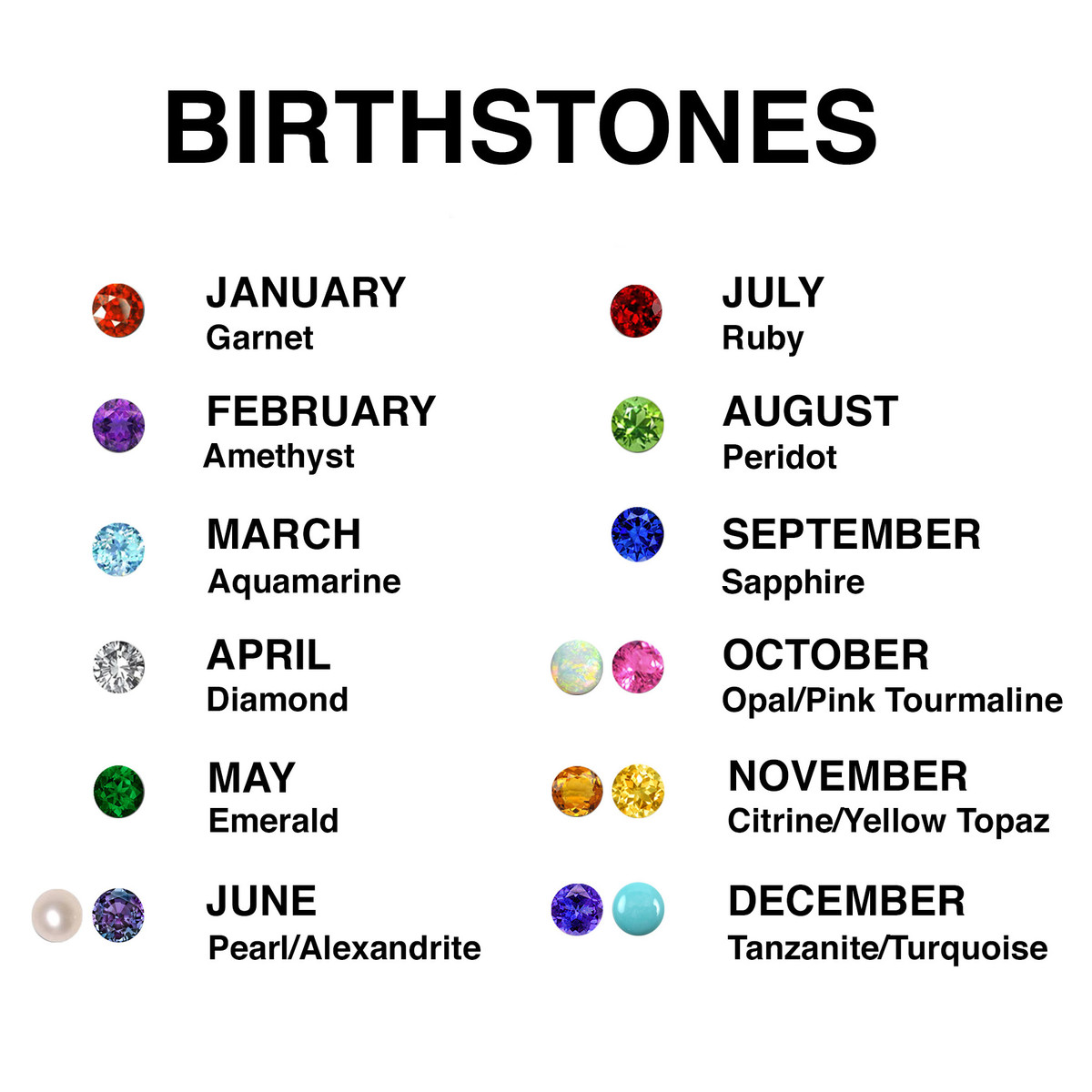 Birthstones
The origin of the birthstone list, ascribing a gemstone for every month of the year, allegedly came from The Bible's Old Testament, or Torah. When God commanded Israel to build The Tabernacle, He appointed Aaron, Moses's brother, and his sons as the first priests. God also gave explicit instructions regarding the priests' garments. They were to fashion an elaborate breastplate of gold containing 12 gemstones to represent the 12 tribes of Israel (Exodus 28:15-21).
Certain months have multiple birthstones because some, like Alexandrite, are very rare and expensive, while others simply gained popularity since the list was conceived. For example, December's birthstones were originally zircon and blue topaz, but recently were replaced by Tanzanite. Philippe Medawar's expert staff is happy to assist clients in navigating the exciting, colorful world of birthstones.
Choosing Colored Gemstones
When investing in colored gemstones, it is paramount that gemstone characteristics are understood. Is an amethyst's color stable in daylight? Should I consider a tanzanite engagement ring? Are opals really bad luck? If purchasing a colored gemstone jewelry item to be worn daily, Philippe Medawar recommends clients choose either ruby or sapphire. Both are the mineral corundum, which is the hardest (resistant to scratching) and the perfect choice for every day wear and tear. A Philippe Medawar client shared that her fiancé asked her to choose her wedding ring from a reputable Johannesburg, South Africa jewelry store. The salesman offered her three different ring styles, each featuring either ruby, sapphire or emerald set with colorless diamonds. Because she was born in May, (May's birthstone is emerald) she innocently chose the emerald and diamond ring. Unfortunately, the salesman didn't explain that emerald is a fragile gemstone that requires special care.
Read MoreRead Less
In the ensuing years, she has experienced frustrating, expensive issues with her ring, which is why she brought it to Philippe Medawar for repair. One's wedding ring ought to evoke feelings of joy, not grief – and the staff at Philippe Medawar regrets that their client has to endure what is avoidable when proper gemstone disclosures are made.
The knowledgeable staff at Philippe Medawar will help educate and guide you to the proper colored gemstone choice for your lifestyle and preferences. Philippe Medawar discloses gem enhancements so you can properly care for your prized colored gem. Those wishing to purchase colored gemstones are invited to visit Philippe Medawar's glittering showroom on 28th Street in Cascade, where staff will explain why sapphires are available in every color of the rainbow, except red. Philippe Medawar will also answer inquiries regarding Jewelry Repair Services for those with colored gemstone items of concern.